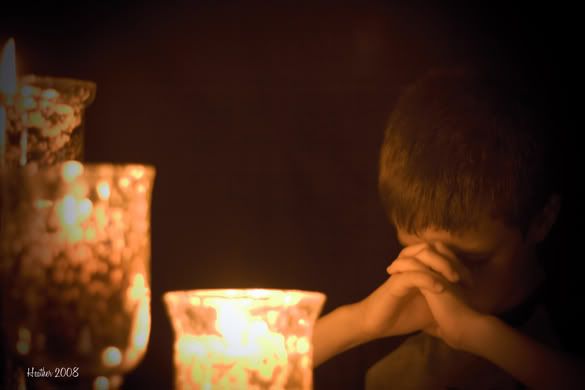 The turkey is in the oven, the boys are watching football, the girls are playing with Grandma, and I'm on my laptop. Happy Thanksgiving !
I wanted to try my hand at some candlelight portraits this week. I pulled out the tripod, grabbed my fastest lens and went to town.
I had a hard time picking a favorite, so I posted few.