So for this post, I wanted to show how changing the contrast of the black and white look can change the feel of a picture. Here is the original picture:
Here is a softer black and white. I like this one because I can see her face better. There was a shadow from her visor in her face and this lighter version helps us to see the expression.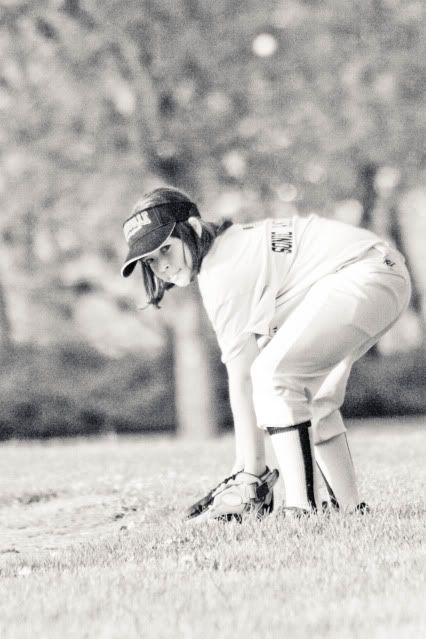 This picture gives more of a dramatic mood. More powerful, don't mess with me or more competitive because it is softball.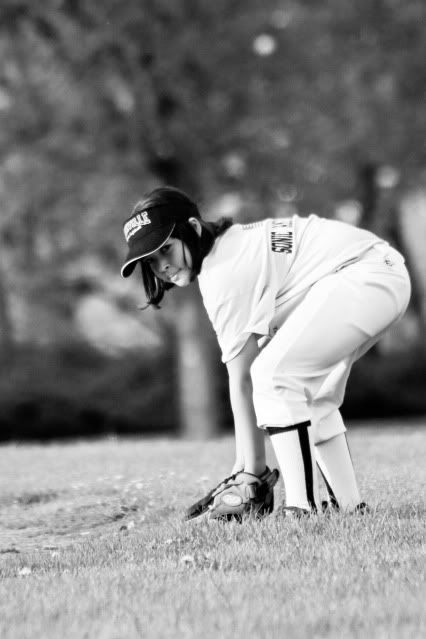 So, try playing around with your black & white pictures. What do you want to convey to the viewer? Fun, loving, soft? Or dark, moody,
compelling
. :) Happy Shooting!!!