Assignment #3: Indoors, low light with movement. Three extremely difficult ingredients and here are the results.
Brendan is in a band named Freedom Affair and they're actually really good! We converted our detatched garage into a music room, so I guess you could say they are a full fledged garage band :)
Here's how I dealt with the low light: I used my triopod, increased the ISO, and added flash for fill light.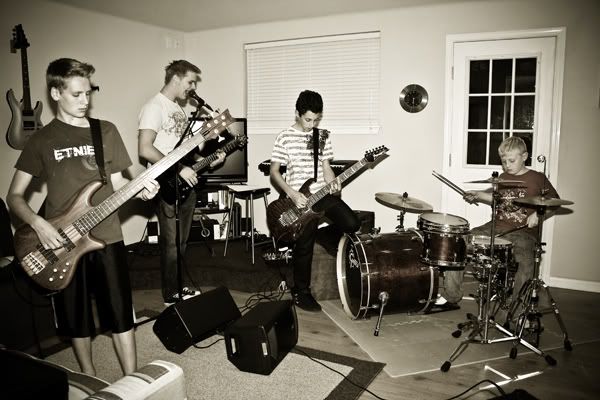 For the image below, I lowered the shutter speed to blur the motion...